Cuba Educational Travel's mission is to connect the people of the United States and Cuba. This is done through coordinating travel between both countries – in both directions – to facilitate two-way learning; as well as producing studies and publications about issues of mutual concern and organizing events in the United States that deal with issues related to Cuba and U.S.-Cuba relations.
CET routinely sponsors the travel of Cuban artists and entrepreneurs to the United States for conferences, workshops, and classes. CET has also assisted a number of Cuban cultural groups to perform in the United States, and numerous Cuban academics to present at US academic institutions.
A new survey of the private sector in Cuba found that the economic success of Cuban entrepreneurs is strongly tied to US travel to the island. Cuba's private sector actors almost unanimously responded that an increase in US travel to the island represents more profit for their businesses and measures to curtail US travel would harm their entrepreneurial ventures.
CET sponsored Cuban breakout artist Cimafunk on his unprecedented and extremely successful 20-city US tour in March-May of 2019. The group played top spots from coast to coast, starting at SXSW and later selling out iconic venues such as North Beach Bandshell in Miami, Tipitina's in New Orleans, No Name and the Grammy Museum in LA, DROM and National Sawdust in New York, among dozens of others.
Flyers designed by Haydée Fornaris.
CET has provided support for 2019 Cuban exchanges at Western Kentucky University, assisting Cuban rap duo Obsesion get to Bowling Green for a conference and performance in April 2019. After WKU professors met the duo in Regla, Havana, last year, they decided to bring the duo to Kentucky to share with their students the work, projects, and music the duo is creating. Obsesion will be representing Cuba for WKU's "International Year of Cuba".
In May 2019, CET helped bring four Cuban female creatives to the Miami Light Project for a historic exchange in Wynwood. The creatives, Lauren Fajardo, Marta Deus, Cristina Figueroa, and May Reguera, shared their story with the Miami community and engaged with Miami creatives.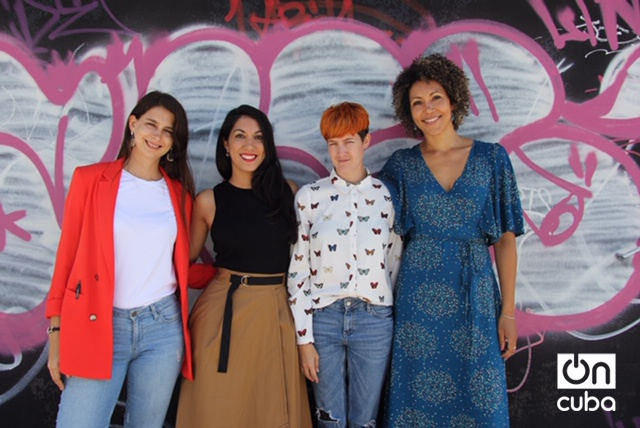 With hundreds of repeat clients, and a strong and extensive team on the ground, our trips build lasting relationships between our clients and our people in Cuba. Throughout its existence, CET has given back to the entrepreneurs and artists we work with on the island.
CET has brought countless Congressional delegations to Cuba for fact-finding trips, market research, and official meetings. We are dedicated to doing our part to change US policy towards Cuba, promoting open exchanges and freedom of movement for Americans. Your trip to Cuba with CET is more than just a vacation. It is a part of the bettering of relations between the people of the United States and Cuba.
Four Cuban entrepreneurs Emilio Garcia, Manuel Hernandez Cardona, Laila Chaaban and Marvin Segundo discuss the impact the diplomatic opening had on their businesses -- and the need for it to continue.
What do Cubans have to say about President Trump's new Cuba policy? CET's second installment of "Cubans Speak" shows the importance of American tourism in Cuba's new private sector.
Lost in the discourse of US-Cuba relations are the voices of the thousands of Cuban families directly affected by a regression in US policy. Here are their voices, saying enough is enough.
Hurricane Irma hit Cuba hard this September. Cuban recovery efforts hit back twice as hard -- and Cuban restaurant owners, Airbnb hosts, musicians, and artists want you to know that Cuba is open for business.